Hi, I'm Julie, the founder of Bold & Sacred and your Energy Coach & Intimacy Specialist!
I help couples like you deeply rediscover one another, without defenses or inhibitions, through my scientific and practical approach to intimacy.
My Programs are for you if you're in a Relaionship and:
You've lost the "spark" in your relationship and your lives - you're not flirting with each other or excitedly planning for your future. You want to be inspired to reimagine and reshape your lives together and appreciate the little things... like love notes, and whispering in their ear.
You're saying "yes" to requests as a reflex and then feeling resentment (followed by complaining) about being overwhelmed. You'd like to use the word "no" without fear - as a gateway to intimacy- that leads to mutually empowering one another.
You wish you were body positive - and you know you would be - if only your (insert body part) was (bigger, smaller, darker, lighter, straighter, curlier). You want to embody a sense of relaxation and comfort with one another and share more erotic experiences.
You're stuck at a dead end. You're feeling like your partner is more of a "roommate" since you've had kids. It's time to restart "date night" in a whole new way; where you embrace pleasure instead of deny, resist or avoid it.
You're mixing up the word "communication" with "taking turns talking" and just not understanding each other. It's time to clear up problems before you're exhausted. You learn to discover and reveal yourself and be met with curiosity and empathy.
You're spiritually and sexually open-minded, but you're not about to put a jade egg in your vagina, no matter what Gwyneth says. You'd like to learn new ways to connect intimately; that include using the breath, sound and your senses...so you don't put rocks in places they don't belong.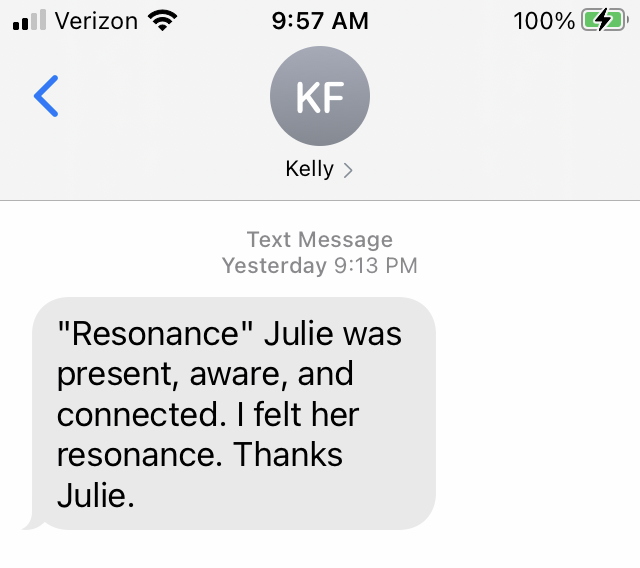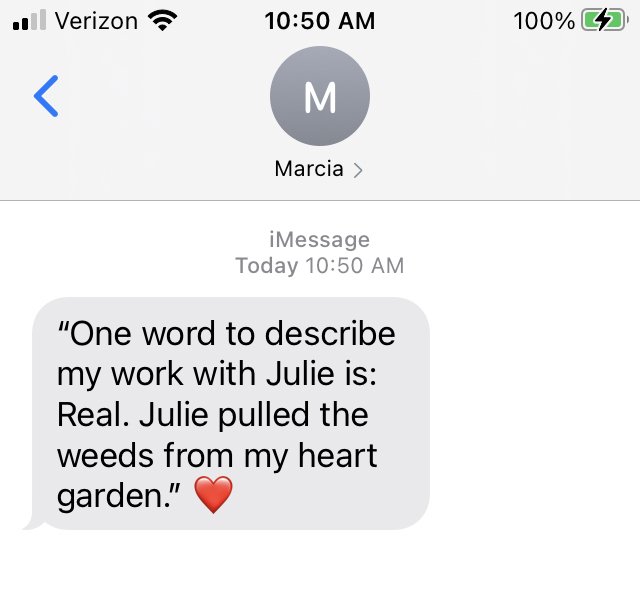 It's hard for me to pick just one word to describe my work with Julie but I think it would be "releasing." I went to see Julie after a recent difficult breakup. In the session, I felt held, seen, nurtured, and supported. The real release didn't happen in the session with Julie but a few hours later. I experienced waves of releasing grief, sadness, and anger related to my current situation. Much more healing was still needed after that on my journey to wholeness again.

That session was the start of helping my emotional energy move through me when it had been stuck inside. Julie also said something that stuck with me which was "you need to let your heart break so the healing can come rushing in." I believe the energy work, those words, and Julie's presence is what helped me to acknowledge and experience those emotions and release them, leading to healing and relief.

- Malinda
Honor Chemistry in All Areas of Life
Let's set you up for win-win situations where chemistry is honored in all areas of your life. 
Increasing intimacy with your partner has a spider-web effect on all aspects of your life:
your creativity
career advancement
happiness at home
personal fulfillment
connection to purpose —- all sorts of things.
If you're feeling stuck in any of these areas of your life, addressing your intimacy is a wonderful place to start.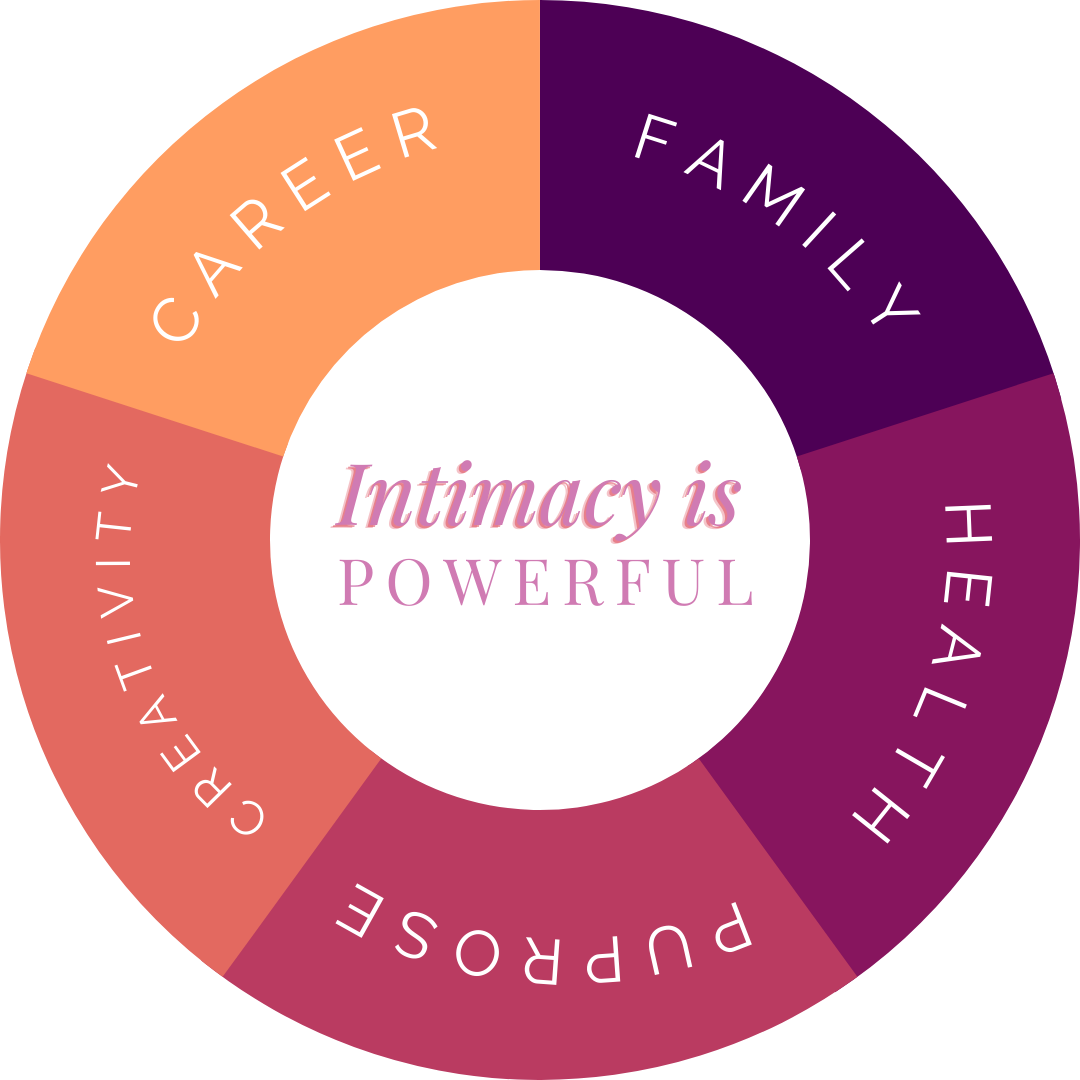 What's Included in Coaching:
(3) seventy-five minute coaching & energy facilitation sessions per month
Email support in between sessions
If meeting online, audio recordings of our sessions together emailed to you to listen to on your own time and reinforce the session
Roadmap for our work together sent to you via email
Hand-picked Homework & Focus Practices that coincide with the session
Handouts & Recommended Reading
20% off group programs for 2022.
If you decide to move forward after the initial session into the 3 month program, the level of investment is $747/month or $2097 paid in full.

This is Your Permission Slip to Want More
You put physical and emotional intimacy on the back burner - and life got in the way. Now that you're ready to reconnect, you don't know where to begin...
You might still be in a little denial about whether you want help with this part of your life. Your mom didn't hire a relationship coach - why would you?! 🤣
Your programming about sex is filled with shoulds and shouldn'ts --- fear, embarrassment, awkwardness --- and it's strangely hardest to talk about sex with the person you're closest to in the world. It feels terrifying.
You're ready for intimacy with your partner to deepen beyond "sparks" and "butterflies" - let's have real conversations to connect in a deeper way.